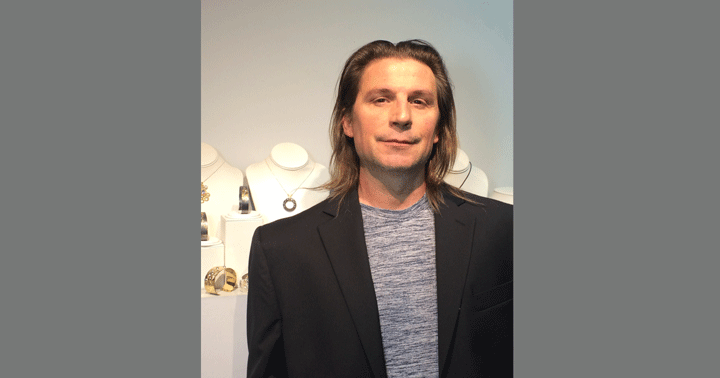 "As an artist, the opportunity to achieve great design drives my creative process." -Jason McLeod
We produce the designs of studio jeweler, designer and goldsmith Jason McLeod. All of our pieces are created in 14k, 18k, or 22k gold, sterling silver, platinum, high quality gemstones, and other natural materials. We handmake every piece.
Jason's work has earned numerous awards for design and craftsmanship, and has been featured in several significant exhibitions. Most recently, two cuff bracelets from his Time Traveler Collection were part of Out of This World! Jewelry in the Space Age, an exhibit first shown at the Forbes Galleries in New York City, and then at The Carnegie Museum of Natural History in Pittsburgh. Jason has received awards at the Taubman Museum of Art art show, the Woodland Art Fair in Lexington, Ky, the Atalaya Arts & Craft Festival in South Carolina, and the Crozet Arts and Crafts Festival, among others.
*Copyright* All designs are copyright protected for Jason McLeod/Jason McLeod Jewelry, LLC.